1. FEBRUARY HIGHLIGHTS
Testing times for modern publishers
Terri-ann White applauds John B. Thompson's account of the last fifty years of international trade publishing, Merchants of Culture, while finding his observations on the modern business of books 'disturbing' and 'alarming'.
The biographer's contract
In her 2010 Seymour Biography Lecture, acclaimed biographer Professor Frances Spalding examines the complex responsibilities involved in authoring another person's life.
'… like the mysterious smile of the Mona Lisa, biography continues to fascinate with its suggestion of the known and unknown.'
Paul Kelly's memoir
Anna Goldsworthy finds Melbourne singer–songwriter (and ABR cover star) Paul Kelly's 'mongrel memoir', How to Make Gravy, to be a perfectly played combination of 'sincerity and slyness'.
The stately deep
James Bradley's The Penguin Book of the Ocean is deemed a 'remarkable' anthology by Gregory Kratzmann, particularly for its daring and ranging use of non-fiction texts.
Gail Jones's new novel
In addition to its declared titular influence, Felicity Plunkett detects a strong echo of British Modernist fiction in Gail Jones's 'ambitious and compelling' new novel Five Bells.
Further highlights in February
A short story by Josephine Rowe
Shirley Walker on Australian women writers
R.S. White on Shakespeare and sex
David Throsby on copyright
Robert Gibson on film music
Chris Flynn on Australian short fiction
Lisa Gorton on Katherine Mansfield
Peter Craven on Peter Porter
Plus
New poems by Ian Templeman and Brendan Ryan
CLICK HERE to view the complete contents of our FEBRUARY 2011 issue.
2. SUBSCRIPTION SPECIALS
Subscribe today to Australian Book Review and receive benefits such as:
Up to 35% off the cover price

Invitations to ABR events

Literary news and announcements

Discounted entry fees for competitions and prizes

Giveaway promotions, including complimentary books, theatre and film tickets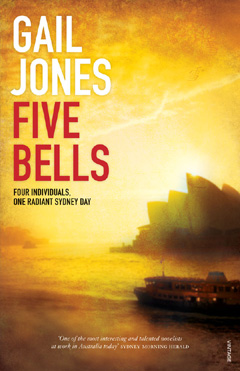 Ten new subscribers will receive, courtesy of Random House, a SIGNED COPY of Five Bells, by Gail Jones. In the February issue, Felicity Plunkett describes Jones's hymn to Kenneth Slessor's poem as 'captivating ... ambitious and compelling'.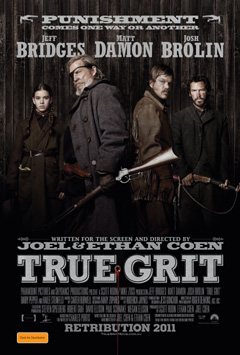 Twenty-five renewing subscribers will receive a double pass to Joel and Ethan Cohen's much-anticipated new film, True Grit, starring Jeff Bridges and Matt Damon, with thanks to Paramount Pictures. Only at the movies from 26 January.
A reminder: current subscribers can renew at any point to be eligible.
CLICK HERE to subscribe to ABR, or ring us now: (03) 9429 6700
Be quick! These prizes go in a flash.
3. ANNOUNCING THE ABR SIDNEY MYER FUND EDITORIAL INTERNSHIP
Australian Book Review seeks applications for an Editorial Intern to help edit, produce and present Australia's foremost independent literary magazine. This is a unique opportunity for recent university graduates seeking an entrée into publishing.
This Internship – worth $20,000 and supported by the Sidney Myer Fund – is currently the only intensive, paid editorial training program of its kind in Australian publishing.
Applications are due by Friday, 18 February 2011.
Full guidelines and the position desciption are available HERE
4. BUY AN ORIGINAL CHONG LINOCUT AND SUPPORT ABR!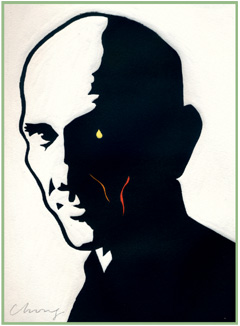 W.H. Chong – vaunted Australian book designer – returns to ABR this month with a new cover design and the first in a series of hand-coloured limited edition prints featuring writers and cultural figures.
These prints – signed by Chong and in an edition of twenty – are available for sale: $150 for subscribers, $195 for non-subscribers – plus $10 postage.
The first print in this collectable series (see above), features Australian songwriter and memorist, Paul Kelly.
Phone ABR to place your order: (03) 9429 6700
5. FEBRUARY ADVANCES – Heavenly Promise
Australia can ill afford to lose a cultivated literary magazine such as HEAT, so it was dispiriting to learn of its imminent closure, with the publication of the final issue. Editor Ivor Indyk, in his valedictory editorial, details his reasons for closing the magazine that he created in 1996.
CLICK HERE to read Advances.
6. YOUR SAY
If you have anything you'd like to say about ABR or the literary world in general, you can either contribute to our lively letters page with a Letter to the Editor, visit our blog, or post your comment to ABR's Facebook page.


Happy reading!